AGENDA:
(Dates and projects are subject to change)
WEEK 01 ||| Aug 23 - 27 ||||||||||||||||||
Introduction
Questionnaire [Here]
Supplies, Books, Due dates, Online communication,
In-class practices, Assignments/Projects, written exams(?) Presentation, Final, ...
Review Syllabus, Office hours, Presentation date, ...
Review on Basic Elements of 2D Design:
Point, Line, Shape, Texture, Value, Color, …
Review on Basic Typography / Classifications / Anatomy
File format: NCSPD
Exercise 1 [Here]
To read > It's About Legibility by Allan Haley > [Here]
To Try > TypeTester
Lynda: InDesign CC 2019 Essential Training by David Blatner
Recommended : Entire course
Required: Chapter 1, 4, 9, 10
Due before next class:
Read the article
Play with TypeTester (Do you know any other online services with similar concept? Share with us during the class)
Did you upload your selfie?
Upload your revised version of The Tallest Building to the Canvas.
WEEK 02 ||| Aug 30 - Sep 03 ||||||||||||||||||
Did you upload your revised version on Tallest Building?
Did you practice/watch any InDesign tutorial?
This week we continue to review on Type 223A and 223B.
Understanding type size.
Point, picas.
COVID-19 Spread [Here]
Before next class, make sure you have your spread ready on your
machine as you will share your screen with others using LanSchool.
We review your layout structure on COVID-19 spread.
By next class, make sure you are comfortable with InDesign Essential.
Project 1 uses InDesign. We need to make sure we are familiar with
appropriate tool set.
etc: https://archives.design
Lets finish the Covid Spread!
Grid - Sample File [Here]
Project 1 - Part A [Brief]
By next class, on Wednesday, we are expecting to have the accurate structure of the Project1-Part A in InDesign.
We have the raw copies in the document and be ready to work on it during the class.
Save your file as InDesign file and have it ready on your machine.
We will work on your file during the class.
WEEK 03 ||| Sep 06 - Sep 10 ||||||||||||||||||
LABOR DAY HOLIDAY
Creating document S=structure for 80 paragraph.
Kerning
Tracking
Leading
Column
Gutter
widow
Paragraph length
Paragraph alignment (Left, Justified,...)
Ragged paragraph
WEEK 04 ||| Sep 13 - Sep 17 ||||||||||||||||||
Type Methods
Text / Paragraph / Column Development
Introducing Project 1 - B [Brief]
Styles
Paragraph style
Character style
Nested style?
Object style?
Next class due (Wed/Thu):
Your sketches on part 2
Do your best and create clean, sharp, accurate, an hands-free sketch. USE RULER.
WEEK 05 ||| Sep 20 - Sep 24 ||||||||||||||||||
Due today:
Project 1 - Part A
A simple modular grid for a magazine [Here]
We are using the result of Project 1 (A and B) to design a magazine layout. (Grid + Paragraph)
Exercise 2 | Art Scene Magazine Brief [Here]
Exercise 2 | Working files [Here]
Note: We start the Art Scene magazine today (Sep 20th., 21st.,) and you will share your screen on (Sep 22nd., 23rd.)
You will upload your final version before Class on Sep 27th., 28th.
Smart objects:
How to use
How to create
Magazine Mock-up [Here]
Mock-up Examples to use [Here]
Share your design from your machine.
You will Upload before next class:
a. Your final version of Art Scene magazine - Only 2 pages in spread in PDF format
b. Your mock-up version of Art Scene magazine - in JPG format
WEEK 06 ||| Sep 27 - Oct 01 ||||||||||||||||||
Due Today:
- Art Scene spread, PDF format
- Art Scene mock-up, JPG format
- 5 typographic websites, Use provided excel sheet on canvas
- A list of domain names that are available to register
We register your domain name and start to set up your host.
Domain name vs. Host
Setting up name servers...
FTP account
To check available Domain name:
PLEASE DO NOT PASTE THE LINK DIRECTLY.
Instead, Type the name of the website and then use the "Insert Link" option in Google sheet and create a hyperlink to your desired website.
Registering your domain name
UI vs. UX
Adobe XD | Adobe Muse
Structure, page size, master pages, menu, inside pages
Creating pages, links, responsive pages, breaking point, ...
​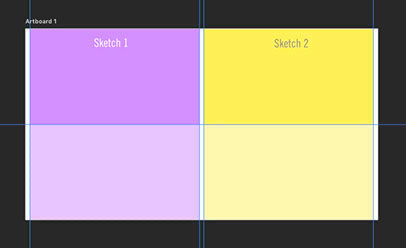 >> Create 2 Sketches in Photoshop
Save them side by side following below spec:
72dpi / RGB
Each sketch: W1280px x H800px
20px gutter/margin
Total document size: W2620 x H800
(If you have longer design that need to scroll down add another 800 to the height)
In your sketch you will pay attention to:
- What typeface?
- What size?
- What composition?
- What color palette?
- What arrangement?
- What background color?
​
THIS IS A
WEB FONT
​
​

​
THIS IS A
WEB FONT
​
​

​
WEEK 07 ||| Oct 04 - Oct 08 ||||||||||||||||||
>> Prepare your Muse Portfolio content:
Home-landing page (Intro, Your personal tag-line, slogan, your name in typographic form,...)
Works/Portfolio (At least 5 images in good quality, additional to your magazine mock-up)
About (Bio includes statement or any text material at least 120 words + your selfie)
Contact (Email, cellphone, other social media or pages)
WEEK 08 ||| Oct 11 - Oct 15 ||||||||||||||||||
Let's talk 0I, WWW
Filezilla for MAC [Here]
Filezilla for Windows [Here]
Install Filezilla and connect it to the host.
Cube Cafe logo [Here]
Modify the page to achieve a readable and legible result.
(Do not add any new tag)
Due before next class:
Your finished version of Cube Cafe will be available at this address:
domainname.xyz/2021/ccafe.html
Make sure you will address the image and the page properly, otherwise page will not be accessible.
BRACKETS
* Optional: Brackets Extensions [Here]
Block elements vs. In-line elements
Comments tag
Image tag and alternative
Line break
List:
Ordered list
Unordered list
Description list
CSS
Adding CSS / Style in Head
Body
background-color
margin | margin-top,...
border | border-left,...
font-size
font-family
font-weight (normal|bold|bolder|lighter|number)
text-align
color
W3Schools [html]
from W3Schools
img [Here]
br [Here]
color / hex code [Here]
You are a Graphic Designer AND Typographer here; Pay attention to
margins, color, contrast, alignment, type choices, type size, hierarchy, ...
Do not use any inline style (inside of our html) and keep your <style> only in <head> area.
Find the copy for Recipe page on source page.
Fine appropriate image for Recipe page. (pay attention to color, scale, orientation, position,...)
Pages to be done by next class:
domainname.xyz/2021/ccafe.html
domainname.xyz/2021/recipe.html
WEEK 09 ||| Oct 18 - Oct 22 ||||||||||||||||||
Do you have access to your FTP account?
Are you able to upload your content to your host with no problem?
Did you upload ccafe. html and recipe.html to your 2021 folder?
Some new tags to use:
Table in HTML
colspan
rowspan
Style in your table
Padding
Margin
​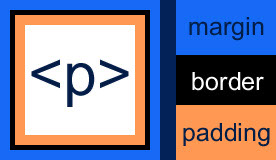 Link in HTML
link to outside
link to inside
link to fragment
Link can be open new window using "blank" target.
Link can activate email protocol using "mailto".
CSS and HTML
Connecting CSS as External file
Link rel
Glossary page - html (structure)
Anthony Bourdain (html+css)
Find the copy on source page.
​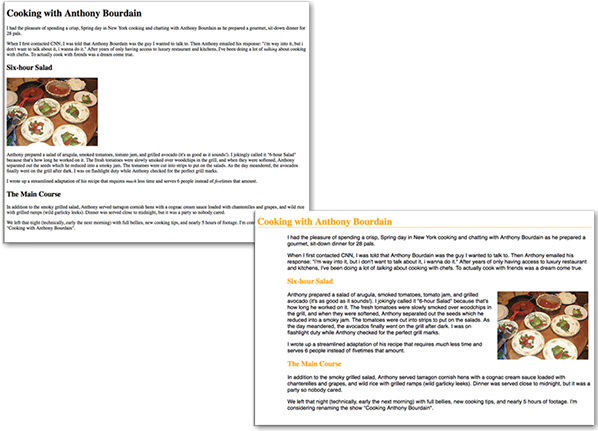 Pages to be done by next class:
domainname.xyz/2021/gls1.html
domainname.xyz/2021/ab1.html
Use external CSS for both pages.
WEEK 10 ||| Oct 25 - Oct 29 ||||||||||||||||||
Changing modality to Online Synchronous via Zoom
Check the canvas for zoom info.
Make sure you are using your CSUF credential to log in.
You can find the Zoom links on canvas, left panel.
Don't be late!
Due today:
domainname.xyz/2021/gls1.html
domainname.xyz/2021/ab1.html
Note: Set aside some time to install Adobe XD and Adobe Dreamweaver to make sure our toolset is updated.
For next class, make a clear plan what you may offer for your audience to introduce yourself.
As we talked, this phase is device-free, so we don't have to get engage in detail or compositions. It is more about big picture
and collecting right assets and categorize them. For sure we can use our website idea in muse for visual section of this phase, but we want to expand the content to more text as well.
WEEK 11 ||| Nov 01 - Nov 05 ||||||||||||||||||
NOTE: AS I HAVE TO ATTEND A MANDATORY MEETING ON NOV 1st. and NOV 10th.
BETWEEN 4PM to 5PM, WE WILL START OUR CLASS AT 5:00PM ON THESE DATES.
Adobe XD
Working file 1 [Here]
Working file - Start Here [Here]
Fore next class you will sketch your Personal App using template
The template is according to iPhone X [Here]
Proper size and detail (use small ruler or a credit card to prevent any free-form line or shape)
In phase 2 (Low Fidelity) we are planning for all possible scenarios.
No color or graphical elements in low fidelity. We only use simple shapes and text to convey the idea.
​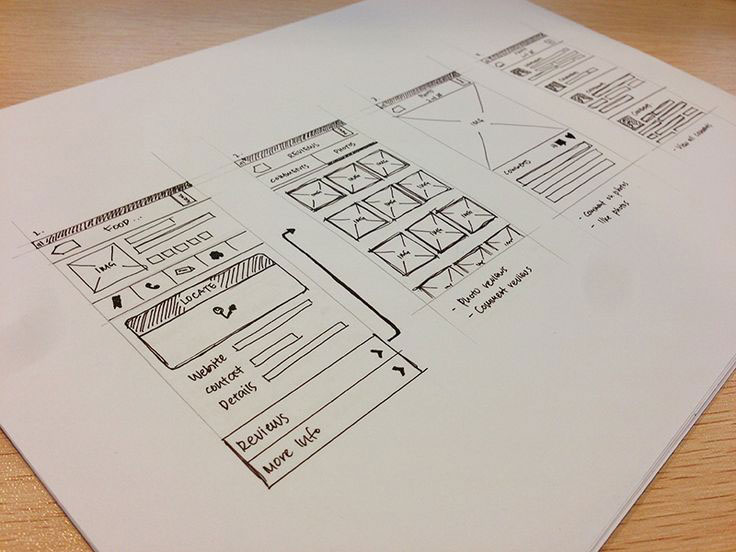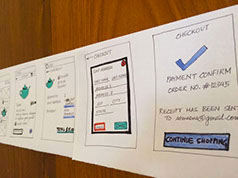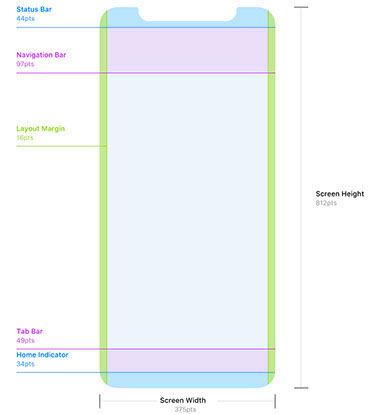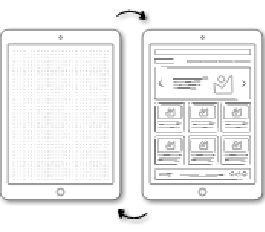 ​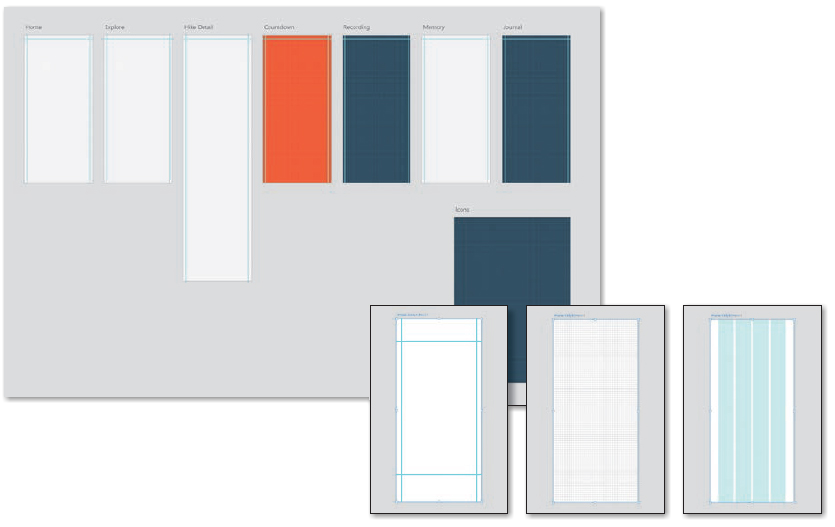 WEEK 12 ||| Nov 08 - Nov 12 ||||||||||||||||||
Big idea - Mind maps (not specific for any device)
+
Sketch - specifically for cellphone
+
Wireframe - Low Fidelity mock-up using wireframe UI Kit
​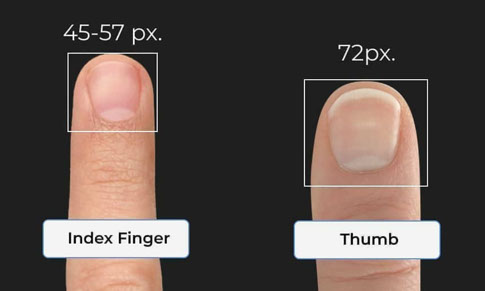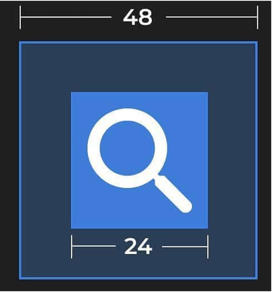 Some online sources for Icons:
WEEK 13 ||| Nov 15 - Nov 19 ||||||||||||||||||
Proceeding high-fidelity phase while considering:
Standards and guidelines - UI KIT
Color pallet
Typography
Imagery
Design Template iOS 15 [Here]
Production Template iOS 15 [Here]
Extra Graphic for exercise app. [Here]
Adobe DreamWeaver
Adobe Creative Cloud library
WYSIWYG
*Bootstrap
DW Template to analyze [Here]
WEEK 14 ||| Nov 22 - Nov 26 ||||||||||||||||||
WINTER BREAK
🦃🦃🦃
WEEK 15 ||| Nov 29 - Dec 03||||||||||||||||||
You completed your personal app and updated the link.
Dreamweaver
Photoshop, PSD layers and Extraction
Extract panel: CSS, images, fonts, colors, gradients, and measurements
Elements required for all pages in your website:
Header
Menu
Main Content
Footer
Coming tags:
div
class => .
id => #
svg
rect
circle
header
footer
WEEK 16 ||| Dec 06 - Dec 10||||||||||||||||||
Last week of the semester.
How to make the main structure? Header-Main-Footer
How to create menu in header? The menu is just a list in your header
How to create the breaking point? Our breaking point will be set on 450px
​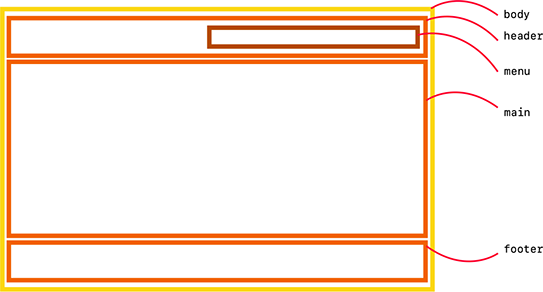 display (block, none, inline, ...)
section (vs. div)
span (vs. div)
float
overflow (hidden, visible, scroll, ...)
@media
Additional typeface for your page.